With the commencement of the 2022-23 School Year days away, we wanted to forward the most updated COVID guidance Warwick Public Schools has available. Please see our most recent Newsletter: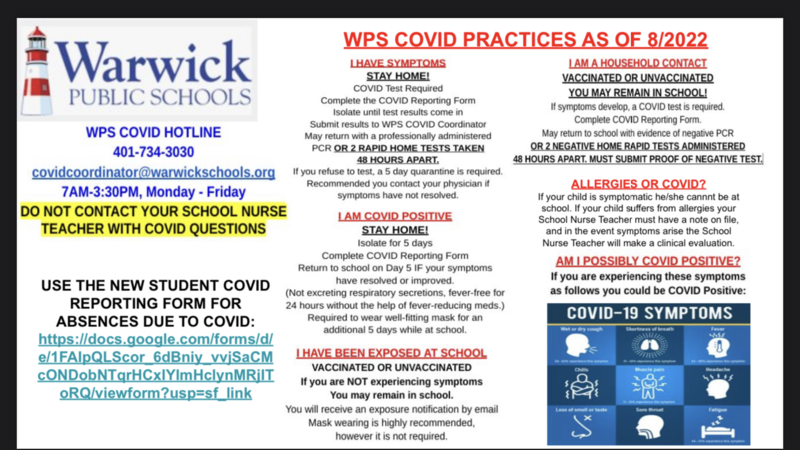 You may also want to reference this handy Flowchart for when you're questioning if your child should be in school or not.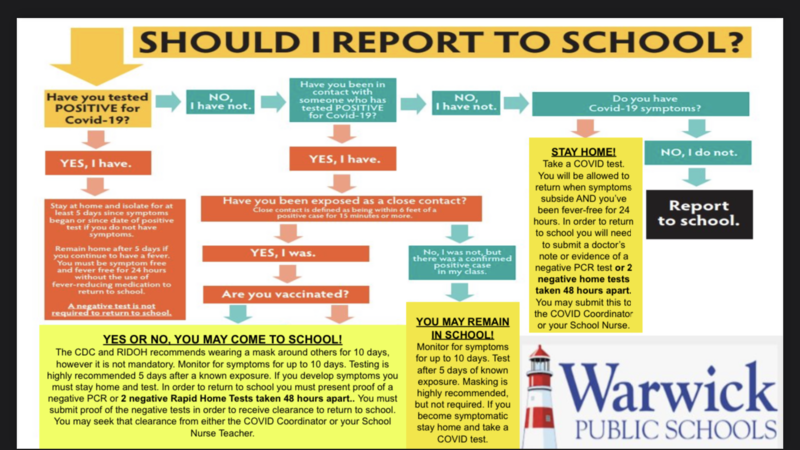 Please note there have been changes to testing requirements and quarantine for close contacts, so please take a few minutes to read this newsletter thoroughly.
If your child is awaiting test results or has tested positive, please go to our new 2022-23 Student Reporting form to provide us with that information: Google Form
The COVID Coordinator's office is your first point of contact if you ever have any COVID-related questions or concerns. The COVID Hotline will be available Monday through Friday, 7 am - 3:30 pm, by dialing (401)734-3030. We can also be reached by email at covidcoordinator@warwickschools.org.
Have a wonderful 2022-23 School Year!