Dear Warwick Families,
As those of you who struggle with allergies are aware, the season is in full bloom, no pun intended. To help bring some clarification and guidance to determining whether symptoms are allergy or COVID-related, we are sharing this diagram with you comparing and contrasting COVID and Allergy symptoms.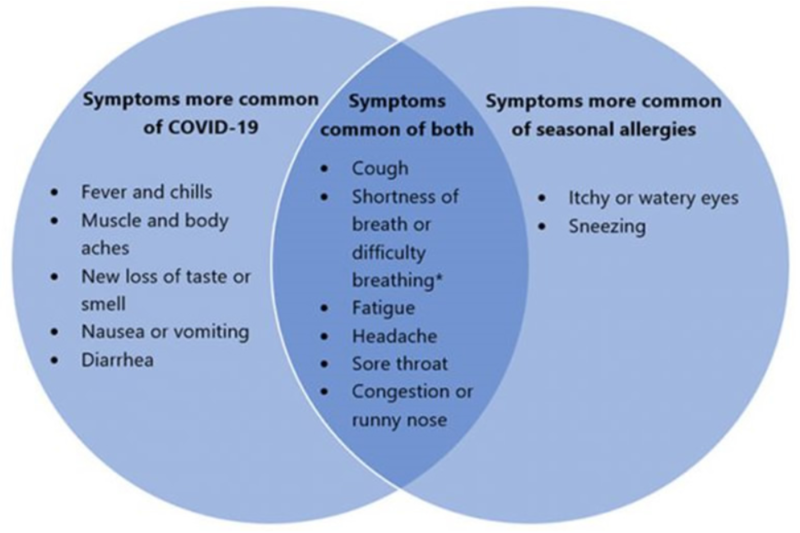 As you can see, there are many symptoms common to both allergies and COVID. Unfortunately, our "new normal" conditions ask that we first eliminate COVID as a possibility. If you or your child has any of the common symptoms, you're considered to be a probable COVID case and should test immediately.
For students attending school, out of an abundance of caution, we will first have to eliminate the possibility of covid by having you provide a negative PCR test. If it is negative, and your child is still having symptoms, it is very important that you have a note from your child's pediatrician on file with your child's school stating that they are being treated for allergies. Having the negative test and the allergy documentation will help our school nurses determine the best course of action.
COVID HOTLINE
7AM - 3:30 PM
(401)-734-3030
covidcoordinator@warwickschools.org
Sincerely,
Warwick Public Schools Special Services